Office Removals Belgravia sw1x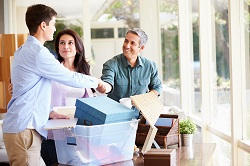 Why Opt for Belgravia Business Relocation?

Belgravia is a central district in the City of Westminster and it is an ideal place to move your business to. With many great tourist attractions, your customers will always find something interesting to do when visiting you. The fact that there are always good communication options makes it easy for customers to get in touch with you whenever they wish.

At Belgravia Removals, we take pride in offering high-quality services at small prices. We provide full package solutions for your moving needs and help our clients save time and money. Our experienced professionals understand how difficult the process of relocation can be and make sure everything runs smoothly so you don't have to worry about any detail.


What Can You Expect from Us?

Our main goal is to provide an easy way of relocating your business and making the process as stress free as possible for everyone involved. We understand that each company has unique requirements, which is why we offer tailored solutions for each situation. Our full packages consist of a variety of services such as:



Professional packing:

our team of experienced packers make sure everything is properly packed and nothing gets damaged during transportation.
Transport:

we use special vans and lorries designed especially for commercial relocation, so you don't need to worry about your items arriving safely at their destination.
Furniture assembly/disassembly:

if needed, our experts can assemble or disassemble furniture with precision.
Storage services:

if necessary, we provide storage services for all kinds of items .
Relocation of employees:

we can help with relocating your employees if needed.
Disposal service:

we also provide disposal services for waste or unwanted items.

You can expect high-quality customer service at all times - our team is friendly and willing to answer any questions you may have regarding the moving process. We also work closely together with insurance companies and provide special discounts to clients who opt-in for this type of service.

What sets us apart from other relocation companies is our dedication towards helping our clients choose their optimal business location and create the best environment for their activity. We use advanced software solutions that enable us to compare different factors such as transport connections, cost of living in the area, availability of resources, population density etc., helping you make accurate decisions regarding the best place for doing business in SW1X.

Don't hesitate to contact us if you need assistance with Belgravia Business Relocation - our team is here to answer any questions you may have about our services! Feel free to call us at
or drop us an email - we look forward to hearing from you!